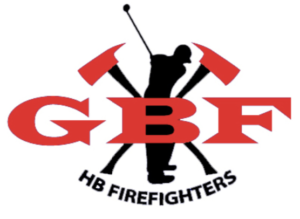 The Huntington Beach Firefighters Association is a very active organization that continues to give back to the community on and off the job. Our Fire Association is hosting its 20thannual "Great Balls of Fire" charity golf tournament. This year's tournament will be held again at the beautiful and private Seacliff Country Club on Monday October 14, 2019.
Our primary beneficiary for this year's tournament will benefit Operation Surf. This foundation is globally recognized surf program that changes the lives of wounded military heroes, one wave at a time. The unique curriculum combines the healing power of the ocean and compassionate mentorship to help our heroes overcome perceived challenges and instill hope. During this week long, all-inclusive rehabilitative program on the beaches of Huntington Beach, provide large steps for the healing process to take place. Through Operation Surf, our heroes gain mentorship, memories, and friendships to last a lifetime.
The best way to raise proceeds for this great event is through silent and live auction items. We are asking you to please help us by donating any item from your business that you feel can benefit our cause. There are no items too big or small, any donation or sponsorship would be greatly appreciated. With any donation you will receive recognition during our dinner and awards ceremony on the night of our event.
We are confident that our tournament will be sold out once again with 144 golfers. This will be a fun filled day with lots of great prizes, plenty of food and beverage on the course as well as a very entertaining dinner and auction event.
We are a 501(c)3 charity group and our tax ID# is 33-0923144. If you would like more information on this event or have any questions, please feel free to contact me directly [email protected] or (714) 310-8329.
The Huntington Beach Firefighters Association and its GBF golf committee greatly appreciate your support!
Zachery Wright
GBF Chairman Great Balls of Fire Charity Golf 18411 Gothard St. Unit H
Huntington Beach, CA 92648
A 501(c)3 charity Tax ID# 33-0923144